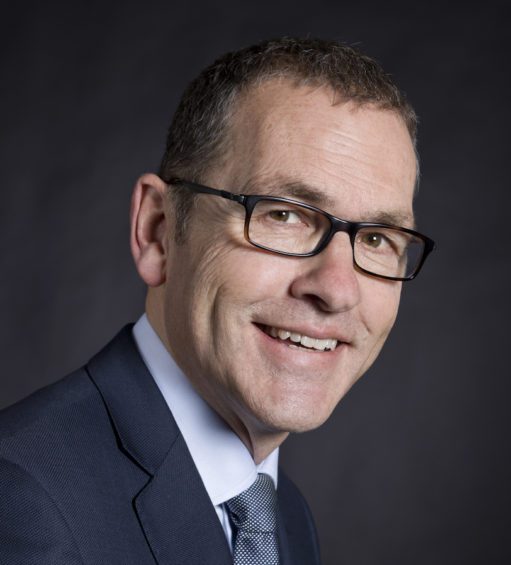 Hello, I am Peter Simoons, and as an alliances & partnerships specialist, my work sits at the intersection of collaboration and leadership. I help business and alliance leaders around the world to create stellar results with their alliances and partnerships.
Between my in-depth knowledge of strategic alliances and my pragmatic yet intuitive coaching & mentoring style, I am the go-to specialist for clients seeking support with strategic alliances & partnerships.
Recognized as a thought-provoking specialist with a purpose-driven approach, I am leveraging my decades of experience with collaborative work and my natural instinct for bridging connections to support my clients in reaching new professional heights.
As alliances & partnerships specialist, I have been involved with many internationally oriented organizations to help setup new alliances, develop organizational alliance functions, educate alliance people, and turn around failing alliances. These engagements included one on one guidance and facilitating alliance masterclasses, as well as the coaching of executive committees and bringing back together cross organizational alliance teams.
My Clients
My clients include organizations such as Airbus Defence & Space, DSM, Reckitt Benckiser, Bayer Crop Science, MedinCell, Chemelot InSciTe, eVision Industry Software, Océ-Technologies, Royal Philips, Micro Focus, World Waternet, Jazz Pharmaceuticals, MANN+HUMMEL Group, Siemens Building Technologies, ABN AMRO, DSM-Niaga and Maastricht University.
Working with me
I like to keep my work practical in such a way that, based on my experience and knowledge, I help you to find practical solutions that you can apply immediately in your work and will lead to results quickly. Often we will involve your stakeholders in our engagement. Creating a safe environment for you and your stakeholders to provide input, will allow you to grow and reach your results even faster.
Within the alliances & partnerships spectrum I have been a coach, trainer and sparring partner in situations such as
Setting up a corporate alliance office
Growing and enhancing collaborative leadership skills
Being a non-judging, but critical sounding board and mentor to heads of alliances
Turning around failing alliances
Educating people and teams in the art & science of successful strategic alliances & partnerships
Coaching joint venture teams and boards
Coaching to find next steps in alliance careers
Bringing back together non-functional alliance teams
Want to find out how I can help you to improve your results with your alliances & partnerships??
➤ Call or Text me at +31614263593
➤ Schedule an online meeting: petersimoons.com/virtual-coffee
---
Something personal
In 2013, I walked the Camino to Santiago de Compostela for the first time. This pilgrimage brought me a life-altering experience and many stories, which often come back as anecdotes in my daily work. Since then I can be found on the Camino for a few weeks every year.
I am the proud father of four young adults and live with my wife in the country side in the Netherlands. Here we are in the middle of the home improvement project of our farm house. As an avid photographer I aim to capture many stunning views and amazing moments.
---
What my clients said:
Peter is extremely flexible in his approach, allowing me to guide the content and structure of the sessions, but always ensuring that he fully understands the challenges being faced. He offers sound advice and often draws on his own experiences, which adds a very useful dimension to ideation and problem solving. I would highly recommend Peter's services as a way to challenge yourself in your professional development, regardless of your experience or alliance speciality.
Helen Martin, Strategic Alliances Manager, MedinCell
Peter is the coach and mentor you want by your side during those "headwind" situations, when progress seems difficult, as well as "tailwind" situations when the wind is at your back and there's a need to sustain focus during fast paced growth. He has a great instinct for bridging connections and a talent for delivering strategic solutions for optimal business impact.
Janice Babia-Ramos – Global Marketing Director – Johnson and Johnson
Peter Simoons has a down to earth coaching style, with an ability to listen and jointly seek out what really works combined with a subtitle persistence to make sure I acted on my commitments.
Grant Nelson – Cloud Marketing Manager, Europe, IBM
Peter has coached me in the development of a new direction for my business. He is an excellent coach. He asks incisive questions and sets me on to action. This has resulted in focus, speedier development of my business ideas and a direction I'm happy with and probably would not have dared take without Peter's work.
Mark Janssen – Founder at 4×4 Discovery Travel
Peter Simoons helped us to re-focus on the most important drivers for success in our alliances. With his structured approach and year-long experience, he was able to instill passion and clear direction. We had a fruitful discussion with Peter and believe his support will help us to become even more successful.
Tobias Nittel – Alliance Director SAS Institute
Peter is an excellent strategic alliances and personal coach. His sharp observations, and thought provoking questions, helped me in defining a purpose-driven approach to my (professional) life.
Jorge Fernandes – Innovation Executive and Strategic Advisor
Peter Simoons is a very experienced and effective alliance consultant across many industry segments with broad knowledge of deriving incremental value between partners and throughout all facets of business (commercial, supply chain, etc). Peter is very personable, responsive, and has been a pleasure to work with.
Graham Mott – Sr. Director M&A Philips Health & Wellness
Peter really wants to understand your needs, so he can add value where you need it. He asks the right questions that also brought me forward in defining of what I really need.
Manuel Oomen – Director Alliances Philips Lighting